ISCOPS
13th International Space Conference of Pacific-basin Societies (ISCOPS)
Japan Rocket Society (JRS)/American Astronautical Society (AAS)/ Chinese Society of Astronautics (CSA)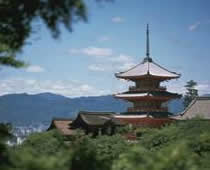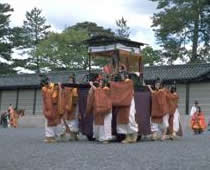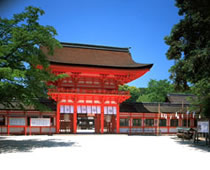 Kyoto, Japan May 15-18, 2012 at Kyoto International Community House
AIM OF THE CONFERENCE
The American Astronautical Society (AAS), the Chinese Society of Astronautics (CSA) and the Japanese Rocket Society (JRS) are pleased to hold jointly the 13th International Space Conference of Pacific-basin Societies (ISCOPS) from May 15-18, 2012 in Kyoto, Japan. The conference will provide a forum for space decision-makers, experts, engineers, scientists and students to exchange ideas and experiences in space technology and discuss the future of space development and its applications, mainly in the Pacific Basin countries, under the theme "Space for Our Future."
CONFERENCE VENUE AND LANGUAGE
The 13th ISCOPS will be held at Kyoto International Community House (2-1 Torii-cho, Awataguchi, Saikyo-ku, Kyoto) in Kyoto, Japan. English will be the working language of the conference.
MAIN SESSIONS
A. National and International Space Programs
B. International Students Conference and Competition (graduate level)
C. Technical Sessions
C1. Astrodynamics, Guidance, Navigation and Control, and Space Robotics
C2. Satellite Communications and Broadcasting, On-Orbit and Ground Support Systems
C3. Earth Observation, Small and Micro Satellite Missions and Constellations
C4. Human Space Flight, Space Station, Pacific Space Ports, and Lunar Manned Exploration
C5. Advances in Materials and Space Structures
C6. Space Transportation and Propulsion, Fluid Dynamics and Aerothermodynamics
C7. Current and Future Space Utilization including Micro-gravity and Life Sciences,
  Space Environment and Debris, and Space Solar Power Systems
C8. Lunar, Planetary and Robotic Exploration
SPARK M. MATSUNAGA MEMORIAL AWARD
During the conference, the Seventh Spark Matsunaga Memorial Award will be presented to a person from the Pacific region, who has made distinguished contributions to regional or global space cooperation. One additional winner from another pacific-basin country not involved with hosting future ISCOPS might be possible upon the agreements by the three societies. Nominations, including a nomination letter, one page supporting document, and an additional letter of reference, should reach the Matsunaga Award Committee at JRS regional representative by January 13, 2012.
PROCEEDINGS
Proceedings will be published by the AAS after the conference. Although participants will receive the proceedings on a CD free of charge, hardcopy versions may be ordered for an additional charge. Full papers should be prepared according to the proper AAS Format Instructions as listed on the Univelt Web Site Page: http://www.univelt.com/FAQ.html#SUBMISSION. Authors are requested to bring one hardcopy of their own papers to the conference, plus a copy on a memory stick. Following the conference, authors will have time to make corrections to their manuscripts before submission to Univelt. The final electronic versions of the papers in PDF format should be e-mailed to the Univelt at: roberthjacobs@univelt.com no later than June 20, 2012.
REGIONAL REPRESENTATIVES
AAS – Professor Peter Bainum
Department of Mechanical Engineering Engineering Howard University
2300 Sixth Street NW Washington, DC 20059
USA Tel: +1202-806-6612 or +1301-530-9690 Fax: +1202-806-5258 or +1202-483-1396
Email: Click here AAS – Professor Arun Misra
Department of Mechanical,
McGill University,
817 Sherbrooke Street W, Montreal, Quebec H3A 2K6, CANADA,
Tel: +1514-398-6288, Fax: +1514-398-7365,
Email: Click here CSA – Ms. Zhang Chi
Chinese Society of Astronautics,
PO Box 838, Beijing 100830, CHINA,
Fax: +86-1068768624
Email: Click here
(for Chinese participants) JRS – Professor Yasuhiro Morita
The Institute of Space and Astronautical Science, JAXA
3-1-1 Yoshinodai, Chuo-ku, agamihara, Kanagawa 252-5210, JAPAN
Fax: +81-42-759-8458,
Email: Click here
(for Japanese participants)